How the program works
The child sponsorship program allows us to free children from poverty through local churches. Discover how it works in a few minutes.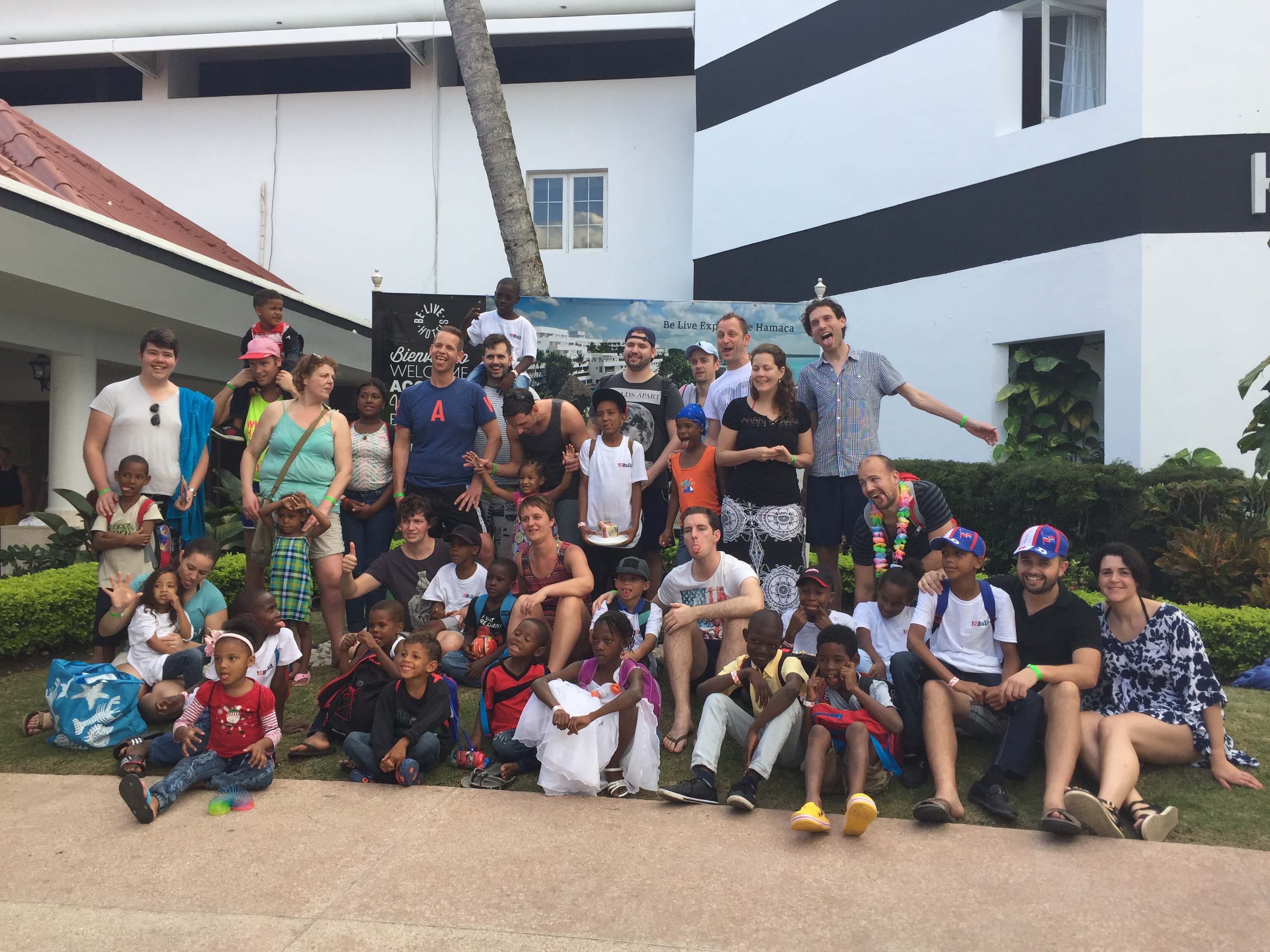 12Build & Compassion have joined forces to jointly dedicate themselves to children in poverty in the Dominican Republic. The Dominican Republic is a country with two faces: it has beautiful beaches and luxury hotels, but also extreme poverty and young girls and boys who are forcced to work in the sex industry.
Every employee is linked to one sponsor child. We have a picture of this child, and a few times a year, the child writes us a letter, and we also write letters to the sponsor children. Because of this personal relationship, there is transparency on what the money is spent on. It means a lot to the children that we take the trouble to give them compliments. We see that it makes their confidence grow and their performance in school improve.
In February, we heard the story of Sudeshna Biwas, a former sponsor child from India. She told us how she escaped from poverty and now has a bright future ahead of her thanks to Compassion?s sponsor program. We were so impressed by the impact of sponsoring that we decided to set up another campaign to help even more children. We sincerely hope that you want to contribute your bit towards it. This allows us to jointly build the future of children in the Dominican Republic.
Erik Nieuwenhuis, director of 12Build
On behalf of all employees, I can say that we believe in long-term relationships - with our customers, with our employees, as well as in sponsoring. That is why Compassion?s approach really appeals to us. Along with Compassion, we, 12Build, believe that extreme poverty can be beaten. A lot has been accomplished over the past few years.
Since 1990
Has the number of people who live in extreme poverty dropped with 700 million
Has the infant mortality rate dropped with 50% (0-5 years old)
Have the number of deaths dropped with 45% because of malaria
Are 8 million people receiving antiretroviral therapy against HIV
By investing in children in the long term, we can truly change lives. Being involved in this change feels good
Compassion helps children in every area of their lives:
Intellect
The children go to school and get additional lessons. We provide tuition, a uniform, books, and other school supplies. Additionally, we offer homework assistance and vocational training courses.
Body
We monitor the children's physical health, give vaccinations, and intervene if medical care is required. The children play sports and we educate the children and their families on health and hygiene.
Heart
We help children to change from within. They receive love and encouragement from the project workers and through the letters of their sponsors. Social workers monitor the children and we offer trauma counseling.
Mind
Compassion helps every child, regardless of its race or religion. We do this as we are actuated by the love of Jesus
How can you help?
Your contribution will bring about a change
Our goal is to pay for the food, drinks, and school of at least 5 extra children from the moment they are born until they are 18 years old.
To achieve this objective, we ask for the help of 12Build?s contacts. With a one-time donation, you can make a real difference in the lives of children who are currently still living in poverty.
The sponsoring of children in the Dominican Republic will directly benefit from your contribution.
One-time donation through iDEAL